The Spanish Community Center Baseball / Softball Program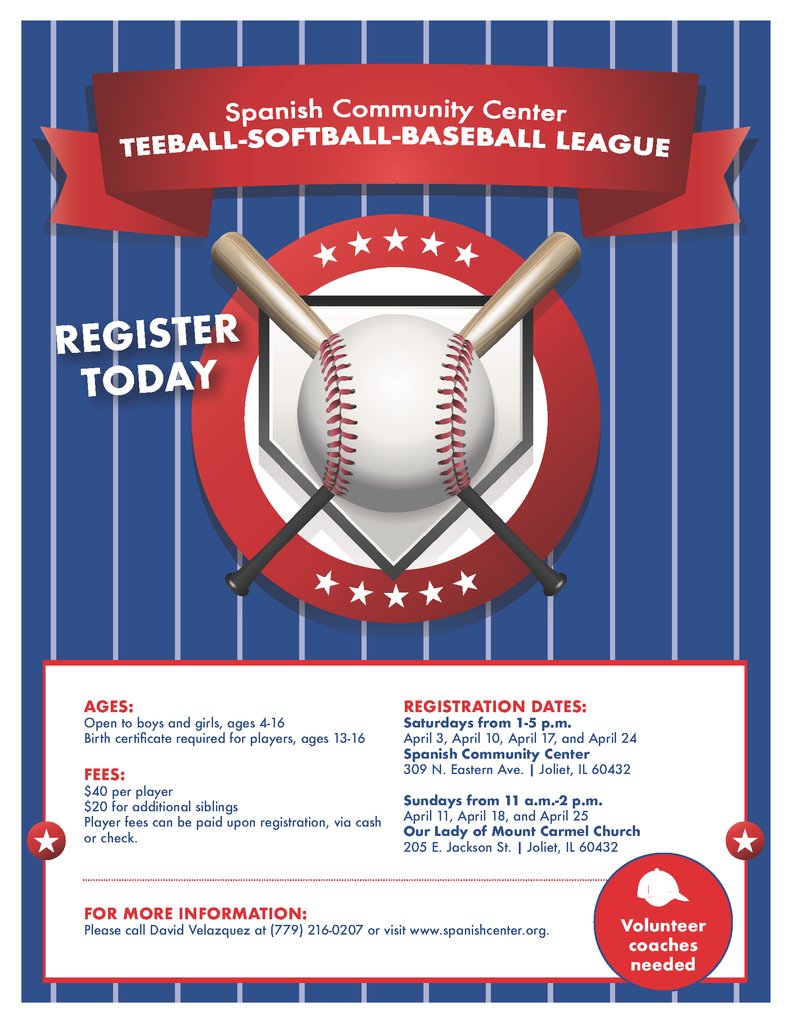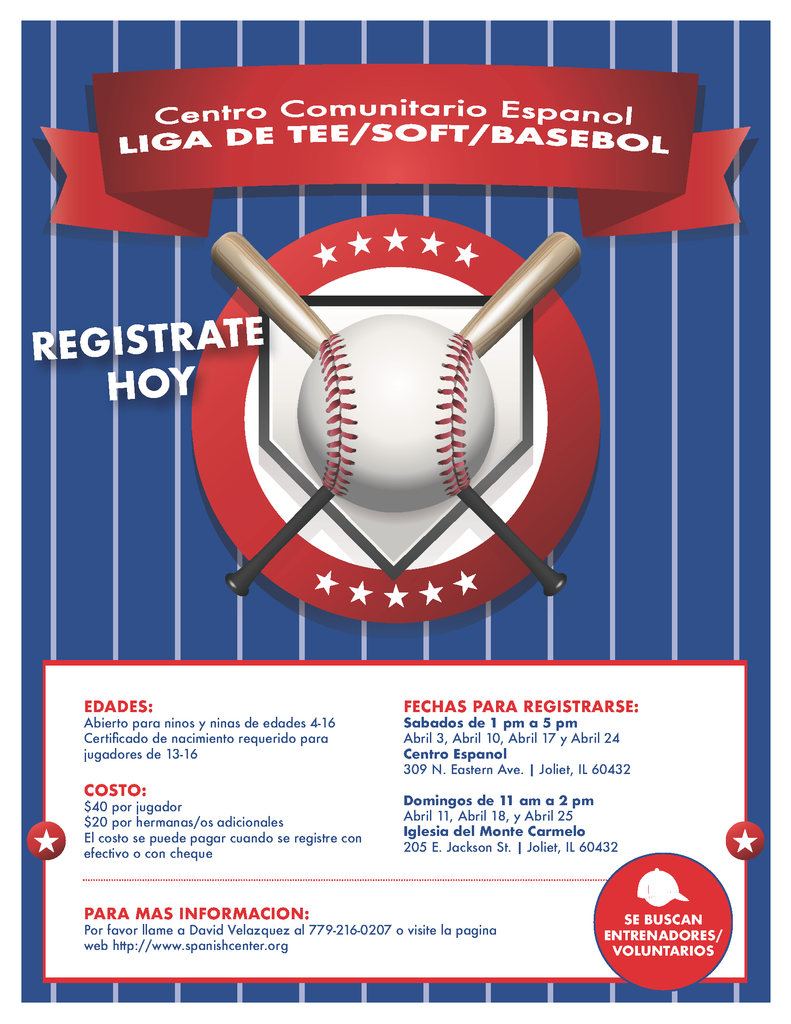 Easter Egg Hunt!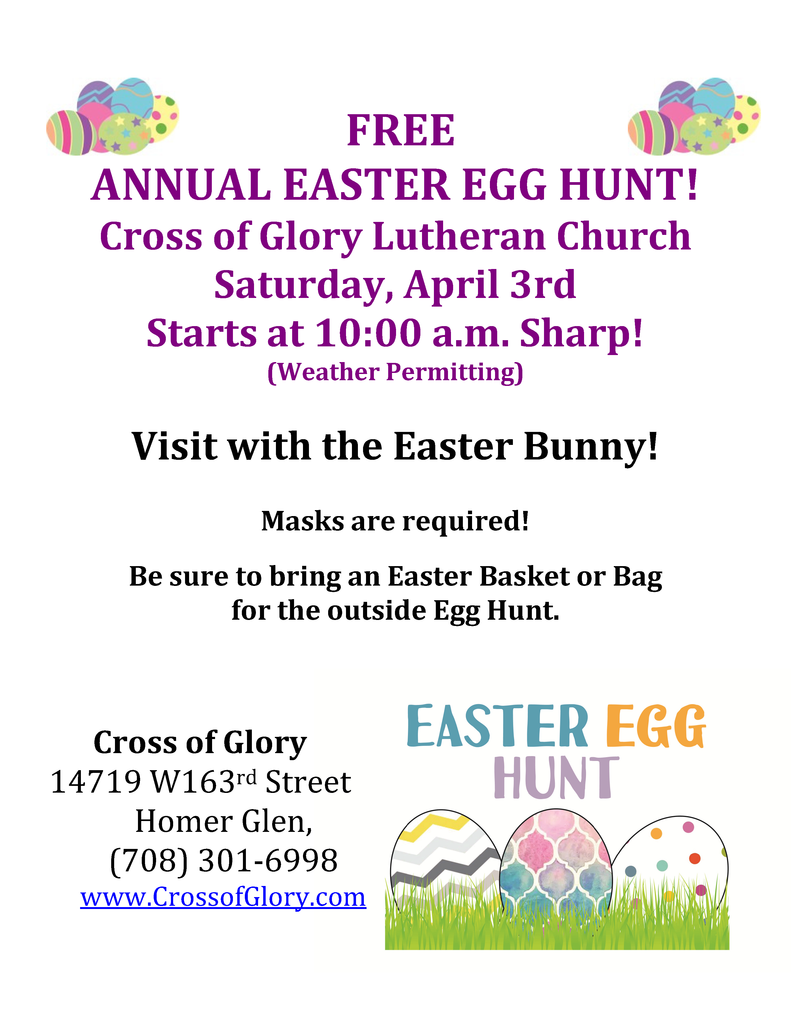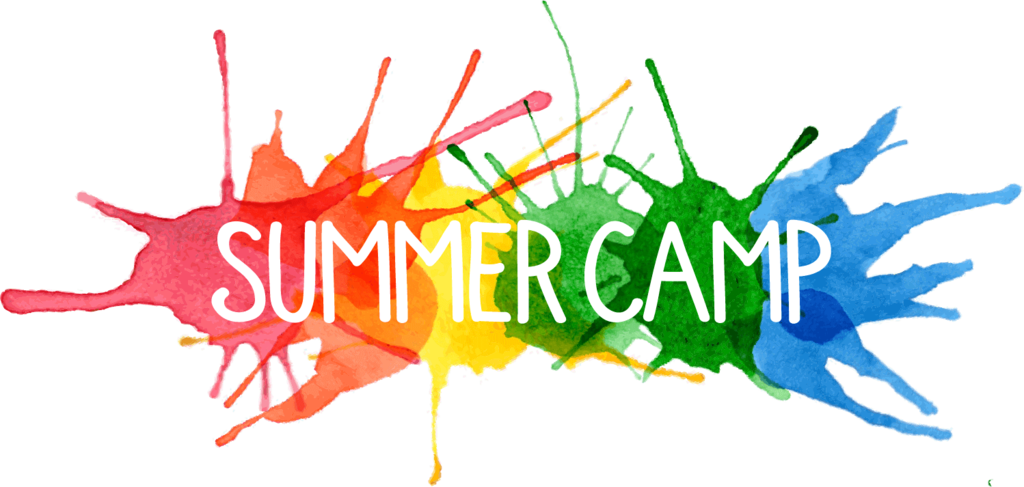 Picture Day! Thursday, April 8th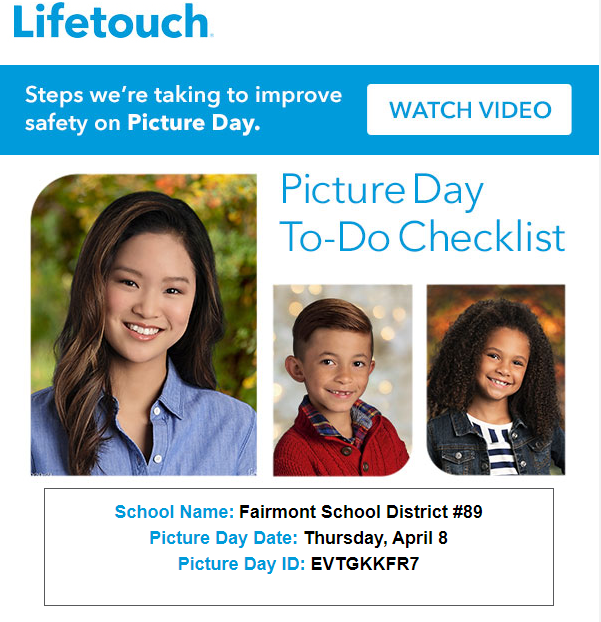 Free Tutoring and Homework Help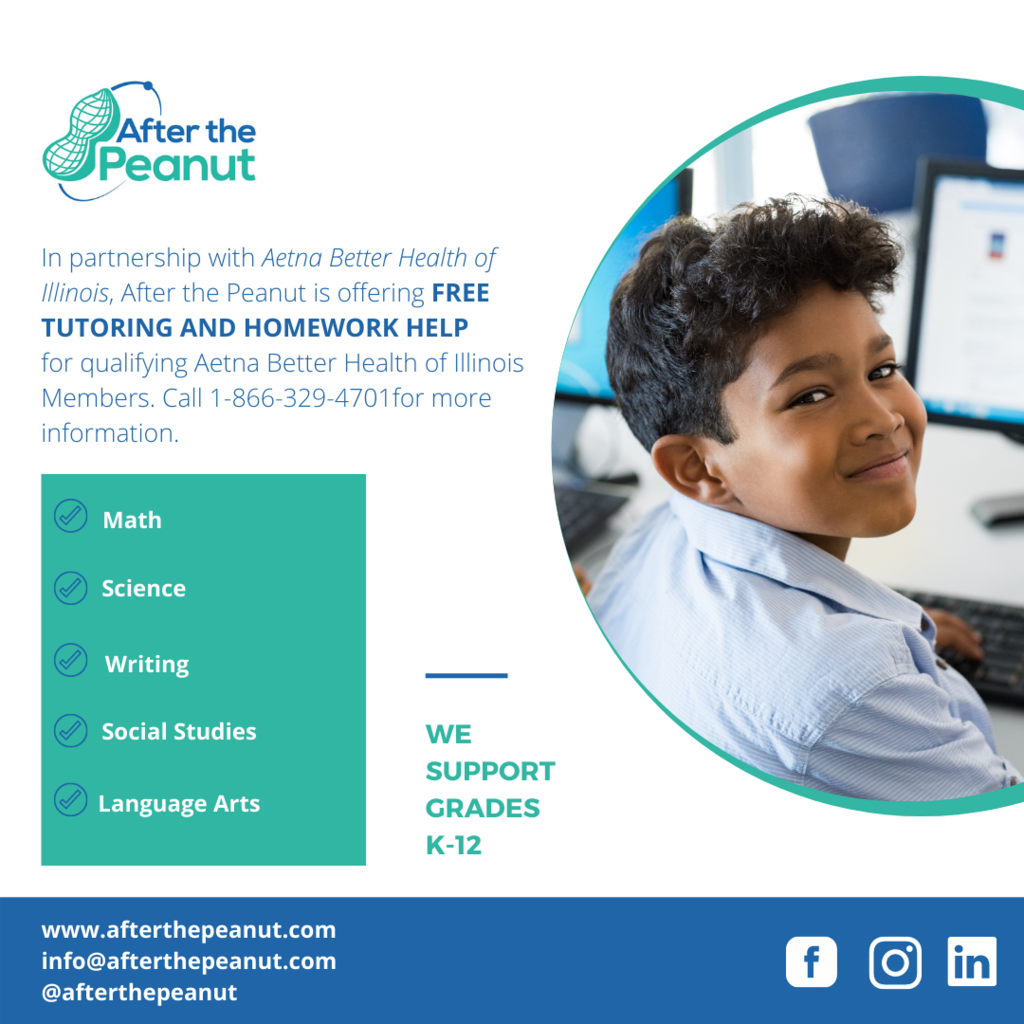 Curbside Family Support Day: A Housing, Health, and Education Expo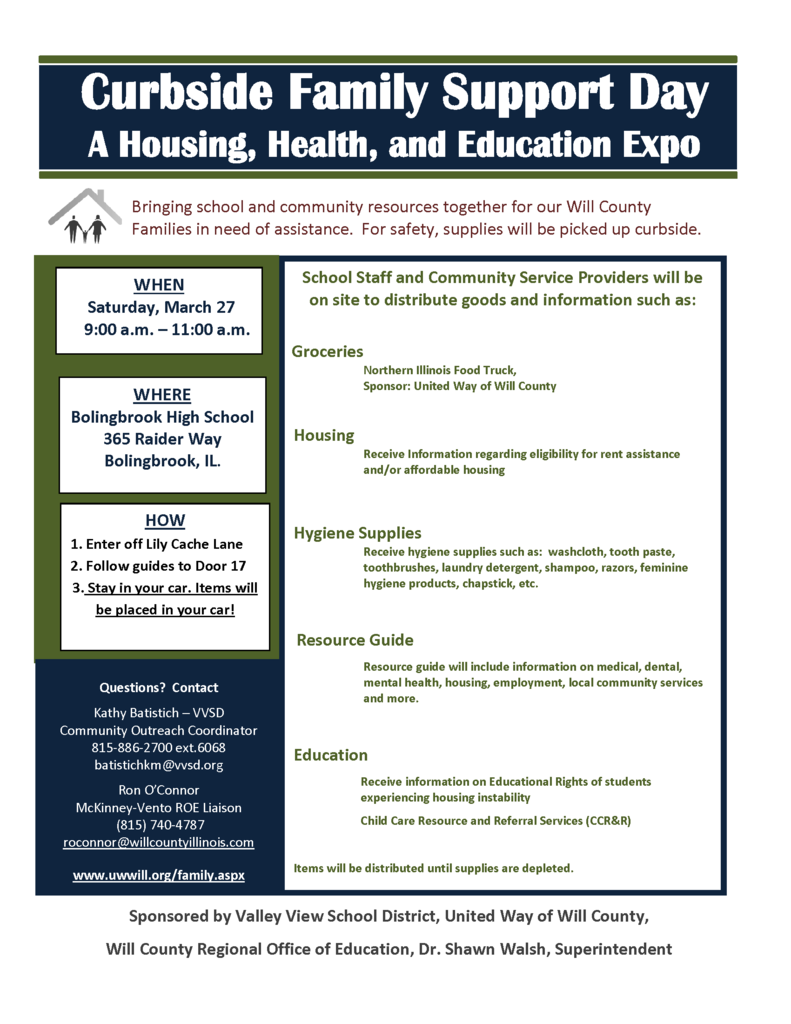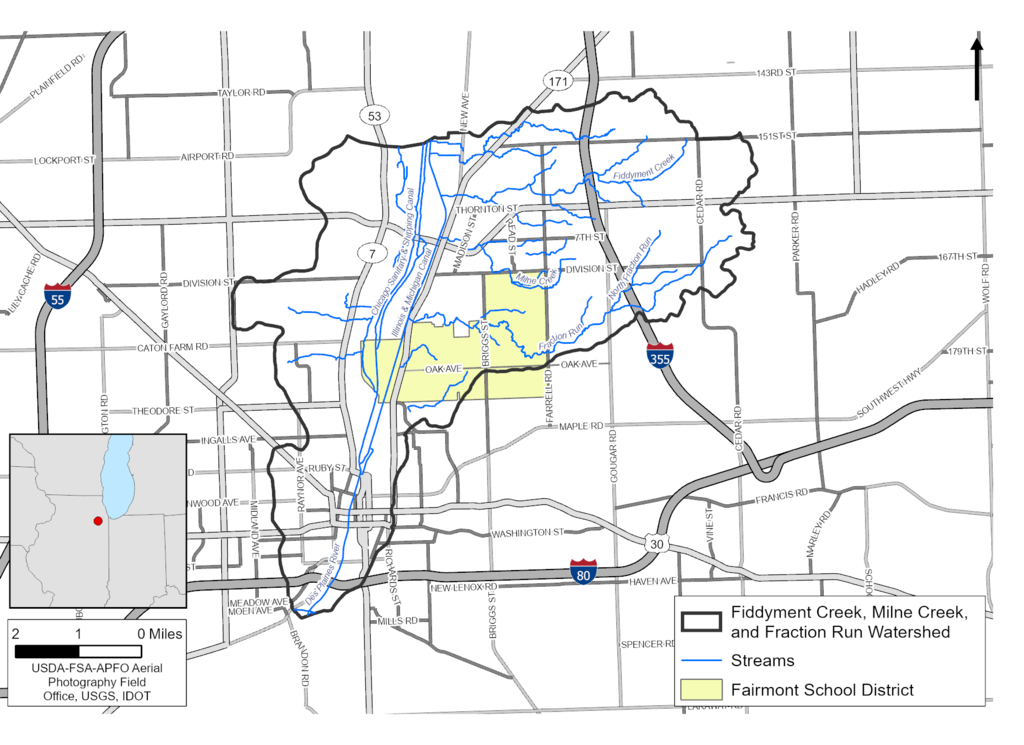 Today was a day for the history books! This is Jim. He graduated from Fairmont in 1939. Head Custodian Lester Dotson showed Jim around the school. Mr. Dotson found this basketball trophy from 1935. Jim's brother played on the team. Once a Falcon, always a Falcon!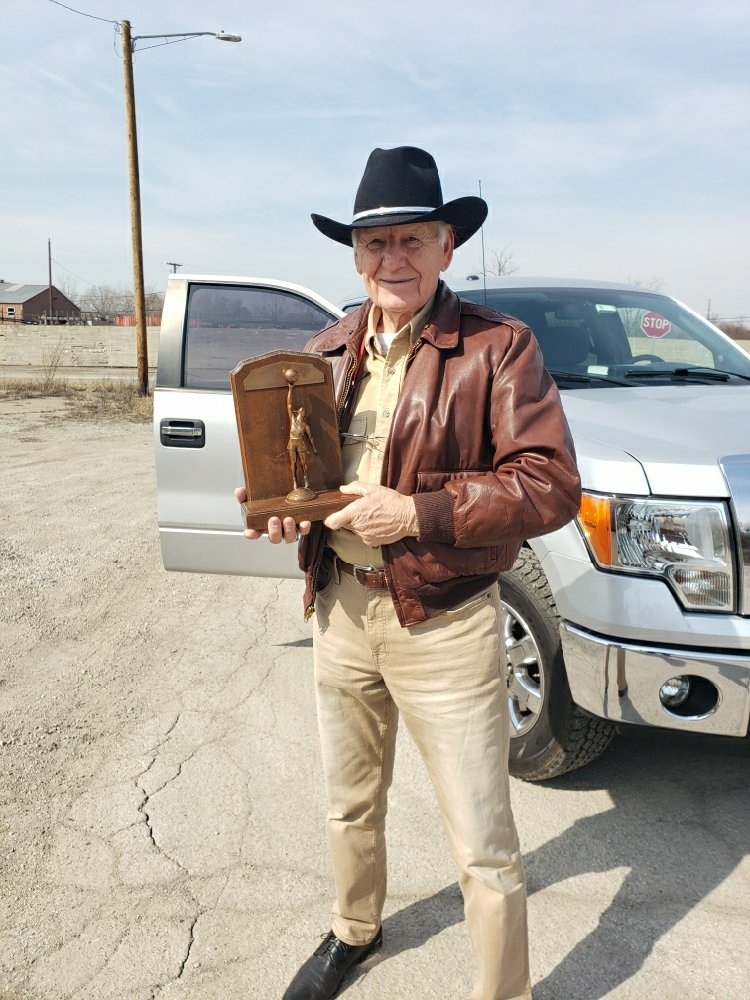 Fairmont welcomed an important visitor today. Thank you for your time Congresswoman Avelar! @repdagmara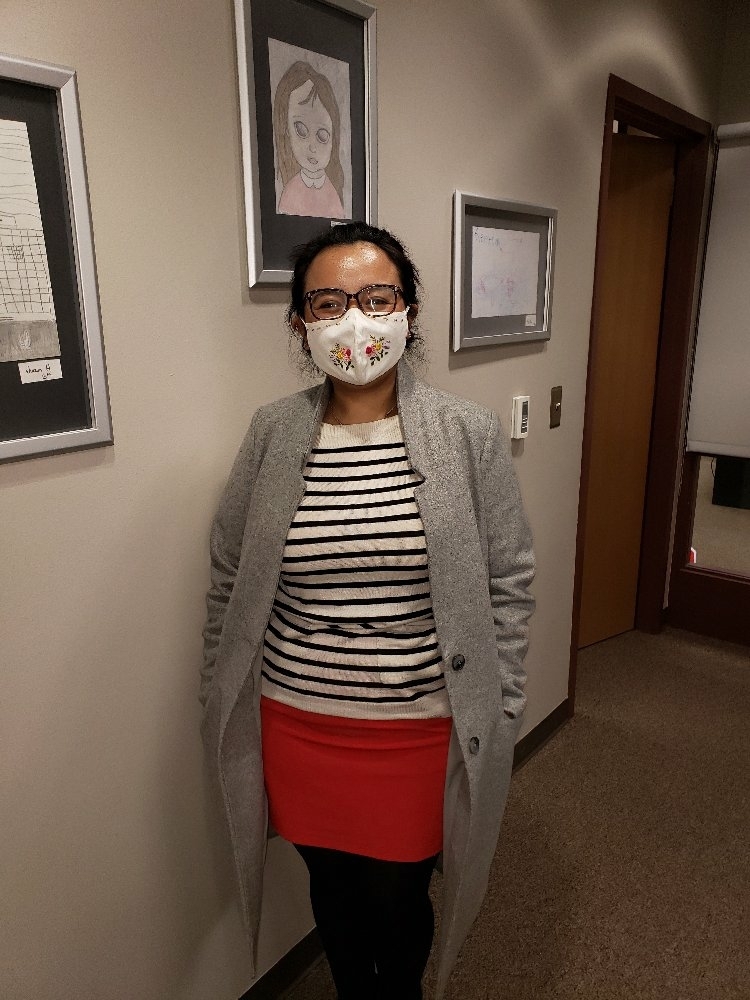 Will County COVID-19 Mass Vaccination Clinic @ Mt. Zion Baptist Church For Will County residents aged 65+ March 23rd 1-4 and March 27th 10am-1pm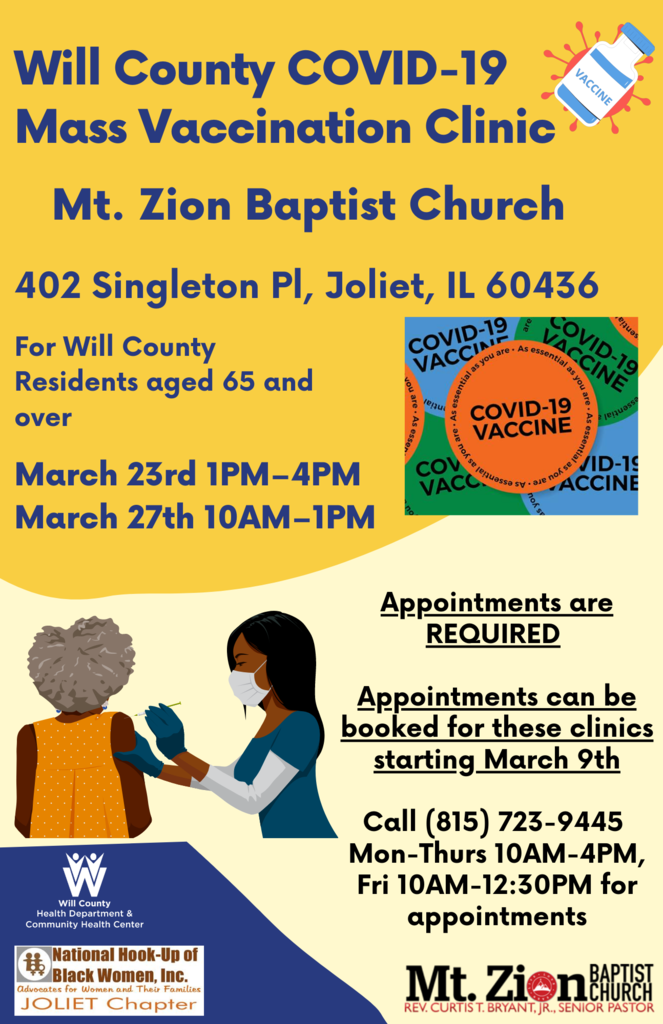 Community COVID Vaccination Information.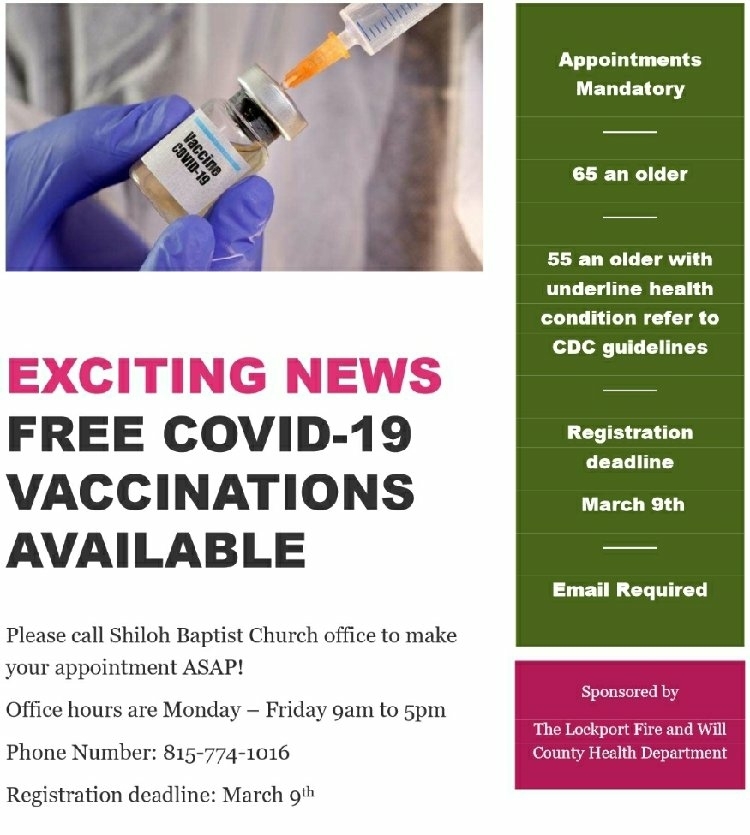 The next Parent Transition Meeting is Monday, February 22, 2021 at 5:30 PM. Your child's teacher has the Zoom link for this meeting. We will be discussing returning to school. See you then!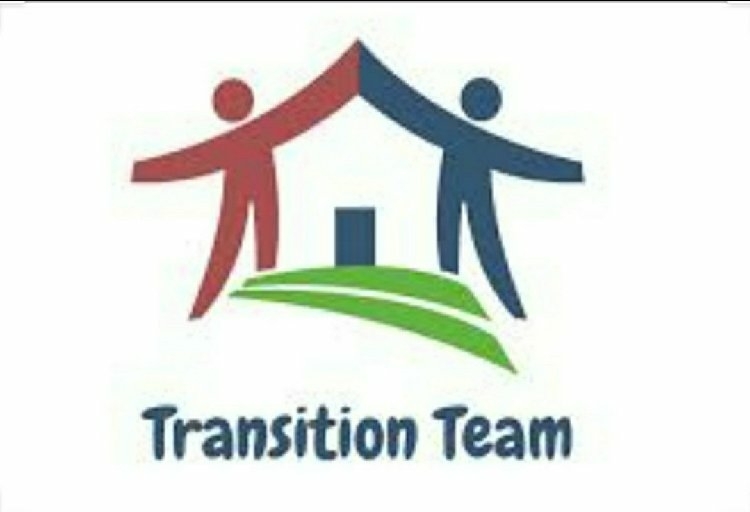 Due to the inclement winter weather, meal service is canceled for Tuesday February 16, 2021. meals will be delivered Wednesday, February 17th at the usual times and locations in place of Tuesday's meals. Friday meals are still on schedule. Stay safe, stay warm everyone.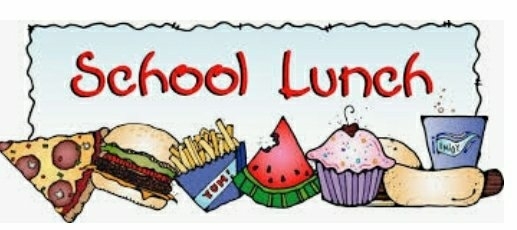 Fairmont School District Staff get their COVID-19 Vaccinations from Silver Cross Hospital.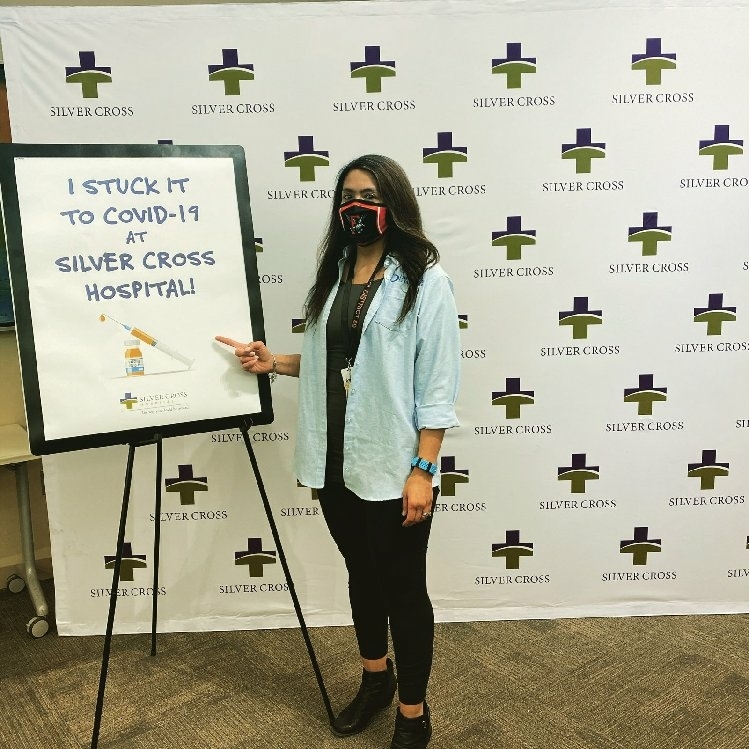 Hemos elegido 𝐞𝐥 𝟔 𝐝𝐞 𝐀𝐛𝐫𝐢𝐥 𝐜𝐨𝐦𝐨 𝐟𝐞𝐜𝐡𝐚 𝐩𝐚𝐫𝐚 𝐞𝐥 𝐫𝐞𝐠𝐫𝐞𝐬𝐨 𝐝𝐞 𝐅𝐚𝐢𝐫𝐦𝐨𝐧𝐭 𝐚𝐥 𝐚𝐩𝐫𝐞𝐧𝐝𝐢𝐳𝐚𝐣𝐞 𝐞𝐧 𝐩𝐞𝐫𝐬𝐨𝐧𝐚. En este momento, estamos buscando múltiples opciones para los horarios diarios y el número de días que los estudiantes estarán en persona. Las opciones que se están considerando actualmente incluyen que 𝐥𝐨𝐬 𝐞𝐬𝐭𝐮𝐝𝐢𝐚𝐧𝐭𝐞𝐬 𝐚𝐬𝐢𝐬𝐭𝐚𝐧 𝐞𝐧 𝐩𝐞𝐫𝐬𝐨𝐧𝐚 𝐝𝐨𝐬 𝐝í𝐚𝐬 𝐚 𝐥𝐚 𝐬𝐞𝐦𝐚𝐧𝐚 𝐨 𝐪𝐮𝐞 𝐚𝐬𝐢𝐬𝐭𝐚𝐧 𝐜𝐮𝐚𝐭𝐫𝐨 𝐝í𝐚𝐬 𝐚 𝐥𝐚 𝐬𝐞𝐦𝐚𝐧𝐚. El número de días y el horario elegido se determinará en función del número de estudiantes que elijan el aprendizaje en persona o a distancia para garantizar la seguridad y el distanciamiento de seis pies. Para completar la selección de personal, la programación y otras necesidades, necesitamos información directa sobre su(s) estudiante(s) y si van a volver al edificio o van a permanecer a distancia. 𝐒𝐢 𝐞𝐥𝐢𝐠𝐞 𝐥𝐚 𝐨𝐩𝐜𝐢ó𝐧 𝐫𝐞𝐦𝐨𝐭𝐚, 𝐞𝐥 𝐞𝐬𝐭𝐮𝐝𝐢𝐚𝐧𝐭𝐞 𝐝𝐞𝐛𝐞𝐫á 𝐩𝐞𝐫𝐦𝐚𝐧𝐞𝐜𝐞𝐫 𝐞𝐧 𝐫𝐞𝐦𝐨𝐭𝐨 𝐝𝐮𝐫𝐚𝐧𝐭𝐞 𝐞𝐥 𝐫𝐞𝐬𝐭𝐨 𝐝𝐞𝐥 𝐚ñ𝐨 𝐞𝐬𝐜𝐨𝐥𝐚𝐫. 𝐒𝐢 𝐝𝐞𝐬𝐞𝐚 𝐪𝐮𝐞 𝐬𝐞𝐚 𝐞𝐧 𝐩𝐞𝐫𝐬𝐨𝐧𝐚, 𝐞𝐥í𝐣𝐚𝐥𝐨 𝐚𝐡𝐨𝐫𝐚. El cambio a en persona más tarde no será una opción debido al impacto en el personal y el tamaño de la clase. 𝐓𝐨𝐝𝐚𝐬 𝐥𝐚𝐬 𝐫𝐞𝐬𝐩𝐮𝐞𝐬𝐭𝐚𝐬 𝐚 𝐥𝐚 𝐞𝐧𝐜𝐮𝐞𝐬𝐭𝐚 𝐝𝐞𝐛𝐞𝐧 𝐞𝐧𝐯𝐢𝐚𝐫𝐬𝐞 𝐚𝐧𝐭𝐞𝐬 𝐝𝐞𝐥 𝟏𝟔/𝟐/𝟐𝟎𝟐𝟏. Si no hace una selección, su estudiante permanecerá en aprendizaje a distancia por el resto del año escolar. Los horarios que se barajan incluyen 𝐞𝐬𝐭𝐮𝐝𝐢𝐚𝐧𝐭𝐞𝐬 𝐩𝐫𝐞𝐬𝐞𝐧𝐜𝐢𝐚𝐥𝐞𝐬 𝐝𝐞 𝟖𝐚𝐦-𝟏𝟏𝐚𝐦 𝐨 𝐝𝐞 𝟖𝐚𝐦-𝟏𝟐𝐚𝐦. Si el Distrito implementa el horario de 8AM - 11AM, los estudiantes remotos tendrán intervenciones y trabajo asincrónico por la mañana y el aprendizaje remoto tendrá lugar con el profesor vía Zoom de 12PM - 3PM. Con este horario, todos los estudiantes tendrán el almuerzo de 11AM-12PM. Los estudiantes presenciales serán responsables de completar el trabajo asincrónico y/o las intervenciones por la tarde entre las 12PM-3PM mientras los estudiantes remotos están en línea con el profesor. Si se implementa la opción de 8AM-12PM, tanto los estudiantes presenciales como los remotos aprenderán juntos con el profesor. Los estudiantes remotos se unirán a la clase a través de Zoom como de costumbre. Con este horario, todos los estudiantes almorzarán en casa de 12PM-1PM y volverán a conectarse vía Zoom para las intervenciones de 1:00PM-2:00PM. De nuevo, el horario implementado será determinado por las respuestas de los padres para el aprendizaje en persona o a distancia. Si tiene preguntas, por favor llame a la oficina de la escuela al 815-726-6156. enlace de encuesta:
https://forms.gle/XtjQMiDkp5Nu4JuRA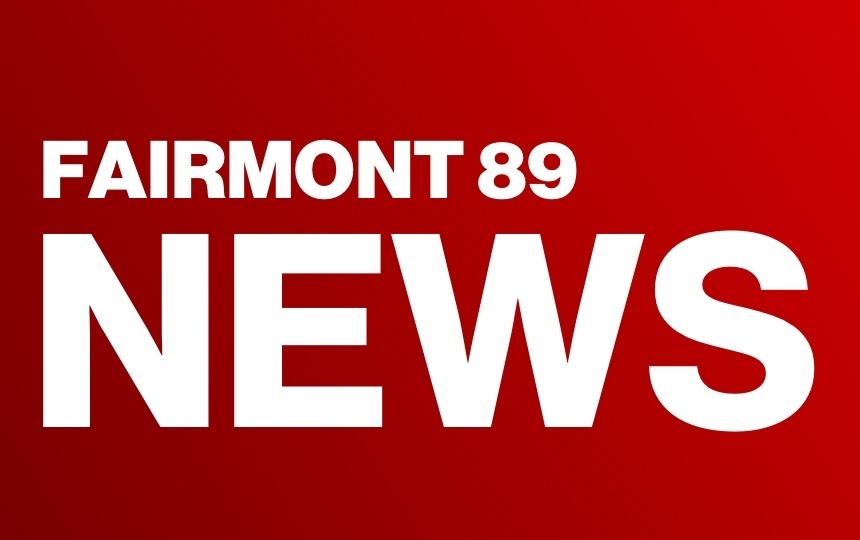 Attention Fairmont Families, We have set 𝐀𝐩𝐫𝐢𝐥 𝟔𝐭𝐡 𝐚𝐬 𝐨𝐮𝐫 𝐝𝐚𝐭𝐞 𝐟𝐨𝐫 𝐅𝐚𝐢𝐫𝐦𝐨𝐧𝐭'𝐬 𝐫𝐞𝐭𝐮𝐫𝐧 𝐭𝐨 𝐢𝐧-𝐩𝐞𝐫𝐬𝐨𝐧 𝐥𝐞𝐚𝐫𝐧𝐢𝐧𝐠. At the moment, we are looking at multiple options for daily schedules and the number of days students will be in-person. Options currently in consideration include 𝐬𝐭𝐮𝐝𝐞𝐧𝐭𝐬 𝐚𝐭𝐭𝐞𝐧𝐝𝐢𝐧𝐠 𝐢𝐧-𝐩𝐞𝐫𝐬𝐨𝐧 𝐭𝐰𝐨 𝐝𝐚𝐲𝐬 𝐩𝐞𝐫 𝐰𝐞𝐞𝐤 𝐨𝐫 𝐬𝐭𝐮𝐝𝐞𝐧𝐭𝐬 𝐚𝐭𝐭𝐞𝐧𝐝𝐢𝐧𝐠 𝐟𝐨𝐮𝐫 𝐝𝐚𝐲𝐬 𝐩𝐞𝐫 𝐰𝐞𝐞𝐤. The number of days and schedule chosen will be determined by the number of students choosing in-person learning or remote to ensure safety and six feet distancing. To facilitate final staffing, scheduling, and other needs, we need direct information regarding your student(s) and whether they will be coming back into the building or staying remote.𝐖𝐡𝐞𝐧 𝐜𝐡𝐨𝐨𝐬𝐢𝐧𝐠 𝐭𝐡𝐞 𝐫𝐞𝐦𝐨𝐭𝐞 𝐨𝐩𝐭𝐢𝐨𝐧, 𝐭𝐡𝐞 𝐬𝐭𝐮𝐝𝐞𝐧𝐭 𝐰𝐢𝐥𝐥 𝐛𝐞 𝐫𝐞𝐪𝐮𝐢𝐫𝐞𝐝 𝐭𝐨 𝐬𝐭𝐚𝐲 𝐢𝐧 𝐫𝐞𝐦𝐨𝐭𝐞 𝐟𝐨𝐫 𝐭𝐡𝐞 𝐫𝐞𝐦𝐚𝐢𝐧𝐝𝐞𝐫 𝐨𝐟 𝐭𝐡𝐞 𝐬𝐜𝐡𝐨𝐨𝐥 𝐲𝐞𝐚𝐫. If you desire in-person, please choose it now. Switching to in-person later will not be an option due to the impact to staffing and class size. 𝐀𝐥𝐥 𝐬𝐮𝐫𝐯𝐞𝐲 𝐫𝐞𝐬𝐩𝐨𝐧𝐬𝐞𝐬 𝐚𝐫𝐞 𝐝𝐮𝐞 𝐧𝐨 𝐥𝐚𝐭𝐞𝐫 𝐭𝐡𝐚𝐧 𝟐/𝟏𝟔/𝟐𝟎𝟐𝟏. If you do not make a selection, your student will remain in remote learning for the remainder of the school year. Schedules being considered include 𝐬𝐭𝐮𝐝𝐞𝐧𝐭𝐬 𝐢𝐧-𝐩𝐞𝐫𝐬𝐨𝐧 𝐟𝐫𝐨𝐦 𝟖𝐀𝐌-𝟏𝟏𝐀𝐌 𝐨𝐫 𝐟𝐫𝐨𝐦 𝟖𝐀𝐌-𝟏𝟐𝐏𝐌. If the District implements the 8AM-11AM schedule, remote students will have interventions and asynchronous work in the morning and remote learning will take place with the teacher via Zoom from 12PM-3PM. With this schedule, all students will have lunch from 11AM-12PM. In-person students will be responsible for completing asynchronous work and/or interventions in the afternoon between 12PM-3PM while the remote students are online with the teacher. If the 8AM-12PM option is implemented, both in-person and remote students will learn together with the teacher. Remote students will join the class via Zoom as usual. With this schedule, all students will have lunch at home from 12PM-1PM and return online via Zoom for interventions from 1:00PM-2:00PM. Again, the schedule implemented will be determined by parent responses for in-person or remote learning. If you have questions, please call the school office at 815-726-6156. Survey Link:
https://forms.gle/6g9GYiPjiCC9fNxW9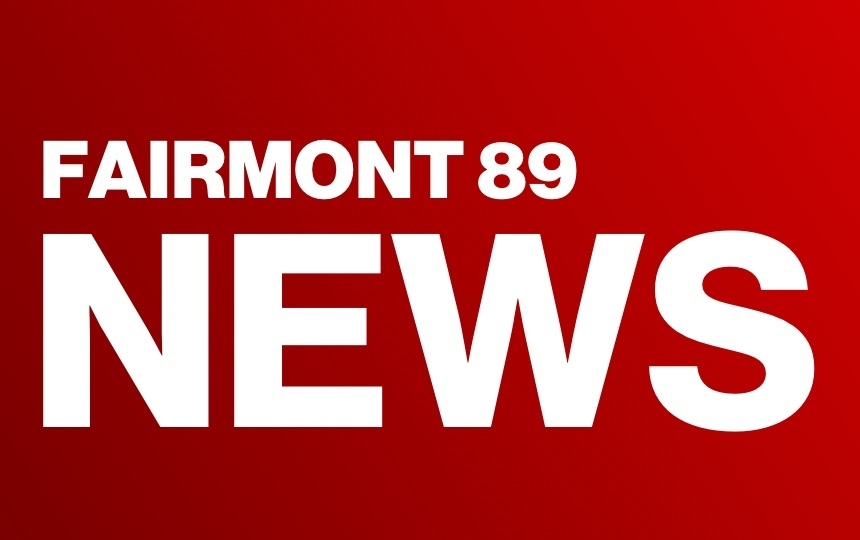 Joliet Region Chamber of Commerce Education Institution of the Year Award. #fairmontstrong

Food Pantry Information for our community.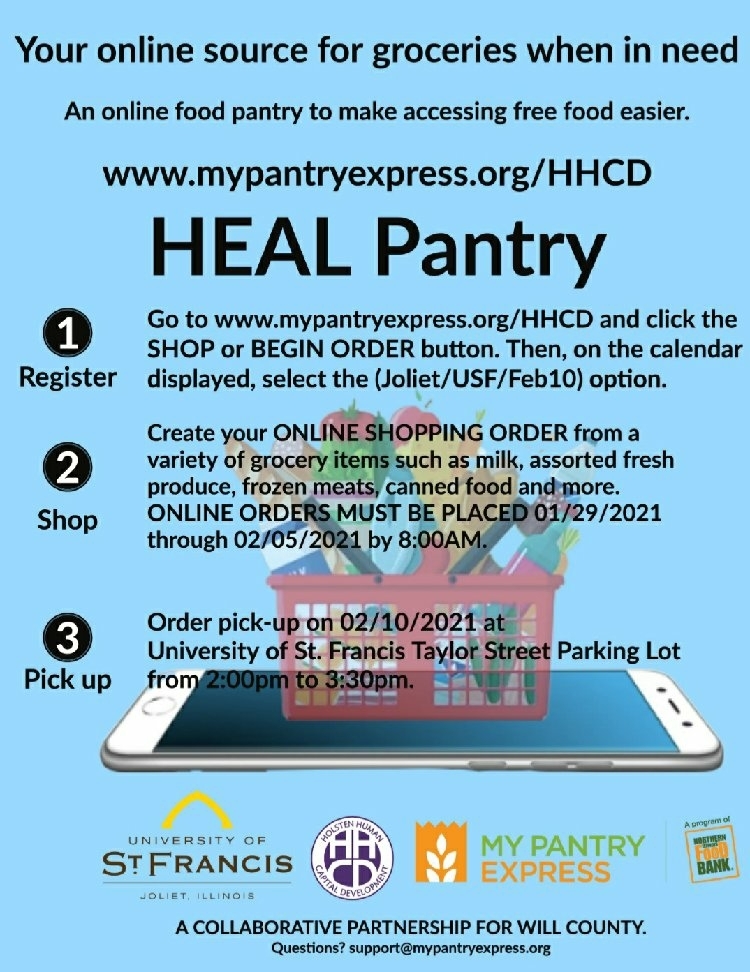 Transition Team for the Community Meets tonight at 5:30. Your teacher has the Zoom link. Hope to see everyone there!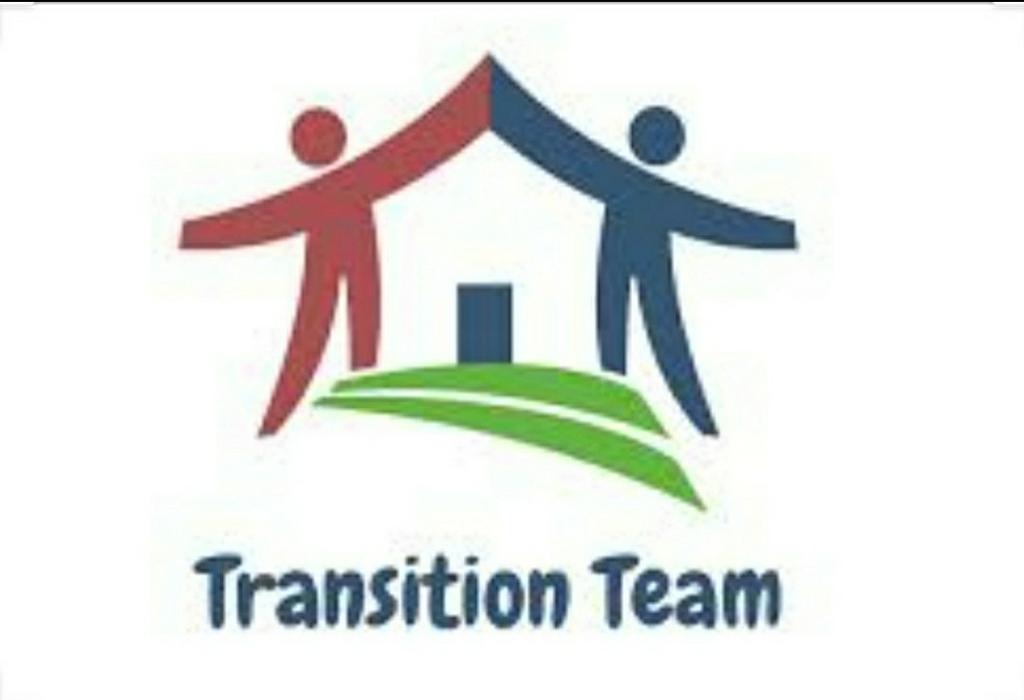 Black History Month Celebration